Garden Visits July 2018
For the last 2 years, we have arranged, with the support of our clients, a day of visits to recently completed gardens in the local area which we have designed. We invite past, current and prospective clients.
This year, after coffee and scones at our studio, we visited 7 gardens in total, including a new productive garden with fruit & vegetables in raised timber beds and a greenhouse, but also a patio and small pond (photo 1. below). A contemporary terraced, courtyard style town garden which has been constructed but has yet to be planted (photo 2), a formal front garden to a period town house (photo 3) and finally a large formal garden with box parterre, rose border, tea house and grotto! (photo 4)
Photo 1: New productive garden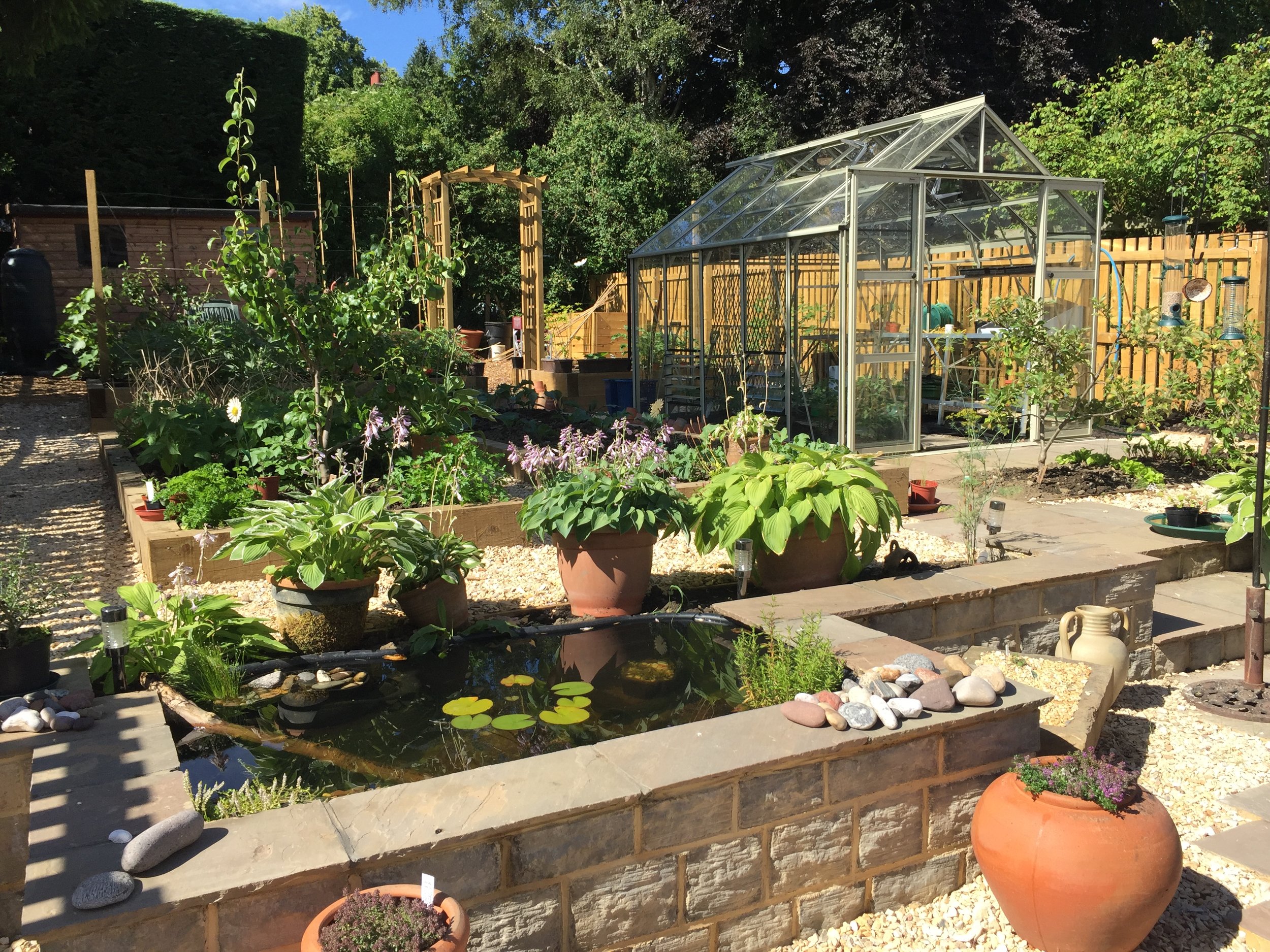 Photo 2: Terraced courtyard garden
Photo 3: A formal front garden
Photo 4: Large, formal garden with box parterre
The day was really enjoyed by everyone as it's a rare chance to see different styles of garden, get ideas on design / plants and to meet other garden enthusiasts.
Sally, who lives in lives in Kirkby in Cleveland and had her own garden designed & planted by us earlier this year said, "We thoroughly enjoyed ourselves: it was so interesting and lots of highlights - Ian's wall & bench; the herbaceous border (which will be stunning when matured) and the cool grotto and fern bed".
Caroline, who is the organiser at the Burley Gardeners Association said, "You have a great relationship with your clients and they have all said how well you listen.."